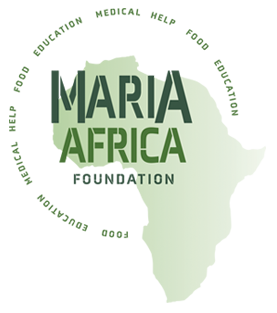 "Every child is a child of God. Whatever you did for one of the least of these, you did for Me."
Welcome to Maria Africa
Where together we can make a difference
Each year, thousands of Nigerian children lack the food and education they need to support themselves and their families. Maria Africa Foundation can change that.
With your help, Maria Africa Foundation provides life-sustaining food, shelter and running water to children of the Nigerian village of Ihitte-Uboma. Through the building of schools and hospitals, we provide access to education and medicine that they simply could not afford otherwise. Our three focus areas – Nutrition, Education and Medicine are critical to success for the children of Nigeria's rural areas, but we cannot do it alone. It is only through the generosity of donors, supporters and benefactors like you that we can continue this important work – God's work – in this Nigerian village and beyond.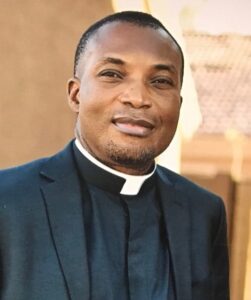 Our founder – Fr. Simon Osuchukwu (Fr. Simon)
Nutrition
It's hard to concentrate at school, or work in the fields, when you are hungry. Food is a basic human need and we are there to help.
Education
Education is the only true way to break the cycle of poverty in Nigeria. When we give a child the gift of education, we give them the tools they need to support themselves, to contribute to their family, and to forge a new path for their future and for the village.
Medicine
Death is a daily reality in Nigeria, where many people, especially the elderly, die from undiagnosed or untreated health issues simply because they cannot access, or afford, proper medical care. The loss of parents and extended family leaves many children alone and suffering.
MAF is a 501c3 non-profit. What makes us unique is that we have people working directly on the ground to monitor our projects and oversee the distribution of funds so that all donations go directly to schools, hospitals and humanitarian programs. All board members are volunteers.